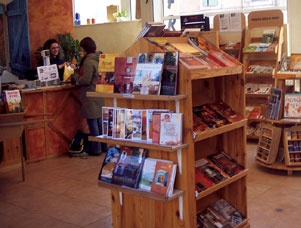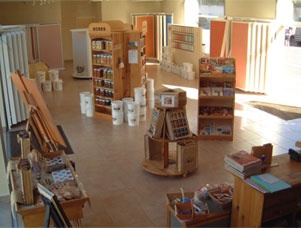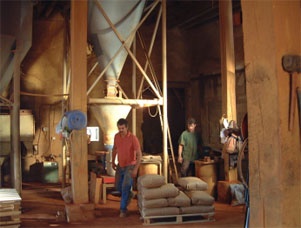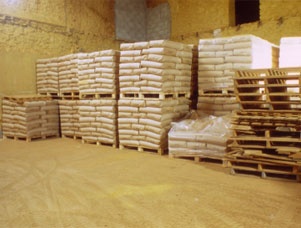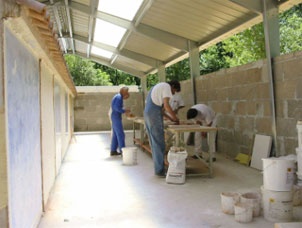 Shop
The team at the Société des Ocres de France welcomes you year-round in their shop situated on the main street of Apt, France.
You'll find an excellent choice of Ocher products, as well as a range of carefully selected mineral pigments that are equally safe and easy to use. Also featured are products containing pure lime, acrylics and fixatives.
To help you to visualize the finished result on your wall, large color panels are displayed in the shop. Alternatively, you can request a ready mixed sample of whitewash or lime coating in powder form.
Société des ocres de France (shop)
526 avenue victor hugo
84400 APT - France
Tel : 0033(0)490 746 382
fax: 0033(0)490 744 675
e-mail : ocres-de-france@wanadoo.fr
Open year-round:
Monday to Friday from 9:00am to 12:00 noon, and from 2:00pm to 6:30pm
Saturday mornings from 10:00am to 1:00pm
July and August only:
Monday to Friday, from 9:00am to 12:00 noon, and from 3:00pm to 7:00pm
Saturday from 10:00am to 1:00pm
Factory
The factory of Société des Ocres de France is situated in the heart of the town of Apt and dates from 1901. The original factory building has been carefully preserved, although the machinery has been modernized. It is here in the factory that the processing of the ochre is completed. After a period of drying out, the ochre is transported to the factory and off-loaded into special, deep storage compartments. The ochre is baked at very high temperatures, pulverized and packed into bags.
Société des Ocres de France
Impasse des Ocriers
84400 APT
Open Monday to Friday
From 8:00am to 12:00 noon, and from 1:30pm to 5:30pm.
Tel: 00 33(0)490 744 767
Manager: Monsieur André Guigou
Read more on the manufacturing process

Classes
The Guilde des Metiers de la Chaux (Guild of Lime Workers), in conjunction with the Société des Ocres de France, runs courses for professional interior and exterior decorators, house painters and builders, in our factory in Apt.
Information contact : Madame Claudine DEBIEF
Tel : 0033 (0)381 812 360
fax:0033 (0)381 821 519
e-mail : guilde-chaux@wanadoo.fr